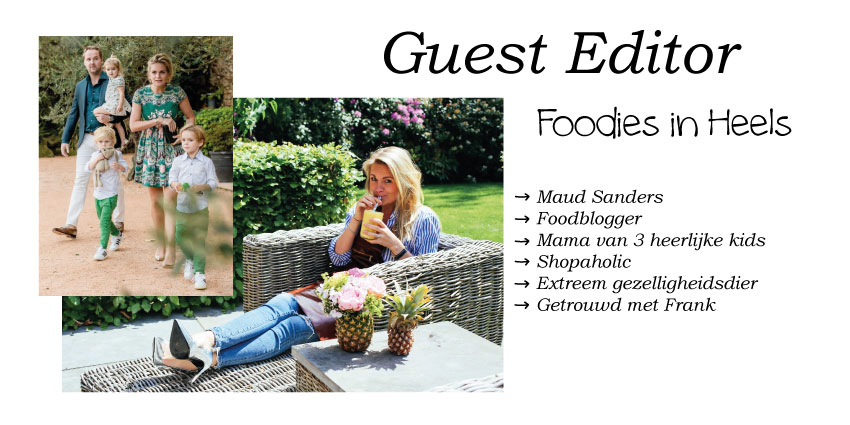 Ik hou van experimenteren in de keuken en deze keer heb ik 2 landen bij elkaar gevoegd. 
De dressing is dus een beetje fusion, ik heb hier namelijk rode peper, citroengras, krachtige Italiaanse olijfolie en lekker stroperige balsamico gemixt: conclusie: een pittige, rijke, frisse en zoete dressing.
Een lekkere en gezonde groene salade. Een salade die je ver van tevoren kunt maken omdat er geen blaadjes inzitten die ongezellig slap gaan hangen. Ik ben gek op haricot verts, en die te lekkere boontjes eten wij hier zeker 2 keer per week. De haricot verts heb ik nu gecombineerd met peultjes en mijn andere favoriet edamame boontjes. Deze salade is lekker met een stukje zalm of gegrilde kip.
Ingrediënten Salade
150 gram haricot vert
150 gram peultjes
150 gram edamame
3 stengels bosui
handvol koriander
handje (zwarte) sesamzaadjes
Dressing
2 eetlepels olijfolie
2 eetlepels balsamicoazijn
1 stengel citroengras
1 rode peper
peper en zout naar smaak
Stoom of kook de haricot verts en de peultjes. Zorg ervoor dat ze beetgaar zijn en spoel ze koud af.
Maak de dressing door het citroengras heel fijn te hakken en de rode peper in halve ringetjes te snijden. Voeg verder alle ingrediënten bij elkaar en roer goed door.
Snijd de bosui in halve ringetjes, voeg deze bij de boontjes en de edamameboontjes. Voeg nu ook de dressing toe en hussel de salade zodat alles goed gemengd is met elkaar. Voeg vervolgens ook de koriander toe en de sesamzaadjes.
Hoe makkelijk was dit?
Voor nog veel meer foodinspiratie: check mijn blog: foodiesinheels en volg me op Instagram en Facebook