Een mooie grijze broek maakt jouw outfit helemaal compleet! Maar hoe combineer je dit item nou het allerbest? Geen zorgen! Wij hebben de beste manieren gevonden om jouw grijze jeans te stylen! Ben jij benieuwd? Kijk hier beneden and get inspired!
1.Met een witte blouse
Een witte blouse is ontzettend vrouwelijk, chique en stijlvol. Dit is de perfecte outfit voor naar je werk of een etentje!
Bron: citizensofhumanity.com
2. Met een blazer
De blazer combinatie kon natuurlijk niet ontbreken. Dit chique item past perfect op de grijze broek! Het staat ontzettend vrouwelijk en stoer tegelijk. Combineer het met een wit shirtje voor een frisse look.
Bron: thefashionspot.com
3. Met een sweater
Niks is lekkerder dan het dragen van een fijne sweater en zeker in combinatie met deze geweldige broek! Probeer grijs op grijs voor een toffe trendy look. De kleur beige wordt nu ook veel gespot!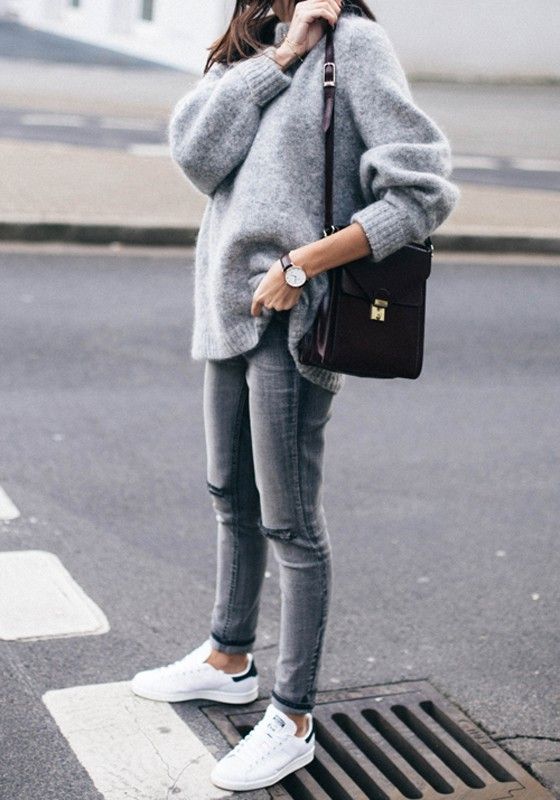 Bron: cichic.com