De herfst heeft zijn voordelen en nadelen! Het wordt kouder en het wordt weer vroeg donker en dan is het heerlijk om 's avonds lekker op de bank te vertoeven. Maar dit doe je natuurlijk het liefst als je huis knus en gezellig is. Daarom hebben wij voor jullie een aantal items voor je op een rijtje gezet om je huis herstproof te maken, zodat jij deze herfst met een heerlijk gevoel jouw avonden doorbrengt!
1. Kussens
Kussens zijn essentieel voor een avondje relaxen op de bank. Om in de herfstsferen te komen, kies voor accentkleuren die hierbij passen! Okergeel en terracotta zijn dé kleuren als het gaat over dit seizoen. Mix and match met kussens en je huis is helemaal herfst ready!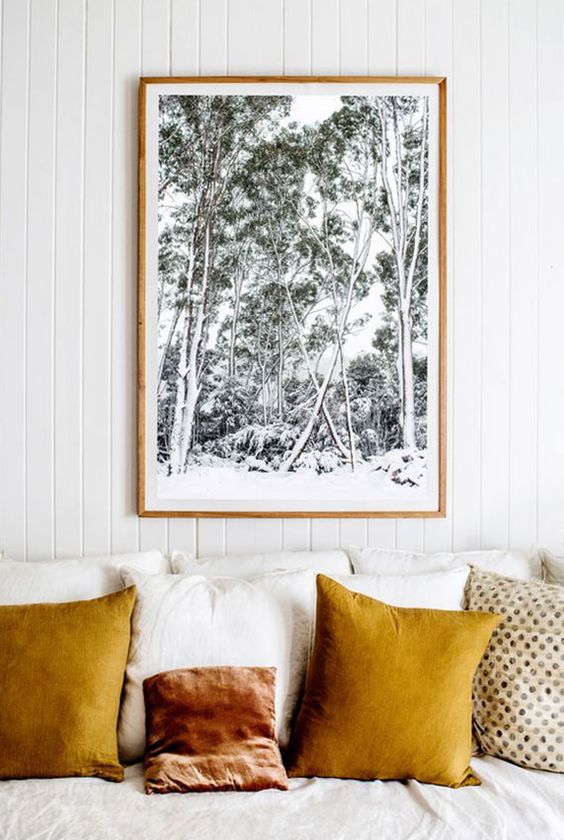 2. Kaarsen
Met kaarsjes aan in de avond heb je het ultieme herfstgevoel. Ze zorgen voor gezelligheid èn ze geven veel warmte. Je kan gaan voor waxine lichtjes, maar om echt in de stemming te komen, kies voor geurkaarsen met een fijne herfstgeur!
3. Dekens
Wat je echt niet mag missen in je interieur zijn een aantal warme dekens. Een avondje op de bank is anders niet compleet. Kies voor kleuren die bij de rest van je interieur passen. Zo is het niet alleen warm, maar ziet het er ook leuk uit! 


4. Sfeerverlichting
Het heeft een enorme invloed op je interieur, en vooral om het weer snel donker is, kan je met verlichting een enorm gezellige sfeer creëren! Ga of voor een echte eyecatcher in je huis, of hou het lekker subtiel, maar het maakt je huis 100% herfstproof!
Bron: Pinterest