Style My Day's Roos is in New York om te genieten van een heerlijke vakantie en de op en top kerstsferen.
En wij zijn heeeeelemaal niet jaloers! Ik vroeg haar om alle heerlijke inspiratie die ze daar opdoet, even naar me door te sturen zodat ik (en jullie) lekker kunnen meegenieten! Hierbij dus een uitgebreid foto-report over haar eerste dagen in the city that never sleeps.
Kijken jullie even mee wat ze allemaal gedaan heeft?
Ready for take-off
Jaaaa aangekomen in the city that never sleeps… NYC
Ingang van het hotel
Uitzicht vanuit onze slaapkamer
En nog eentje;)
Tijd om te proosten op onze aankomst
Ready for diner!
Love this city already
Entrance at the Empire State Building
Uitzicht over heel Manhattan
En nog een mooi uitzicht vanuit The Empire State Building
😉
Daarna was het tijd voor some Christmas shopping!
Ballerina Balet window
Tijd voor warme chocolademelk bij de ijsbaan van Bryant Park
At the beautiful Grand Central Station of NYC
Time for some oysters
The best oysters in town @ The Oyster Bar
Mmmmm…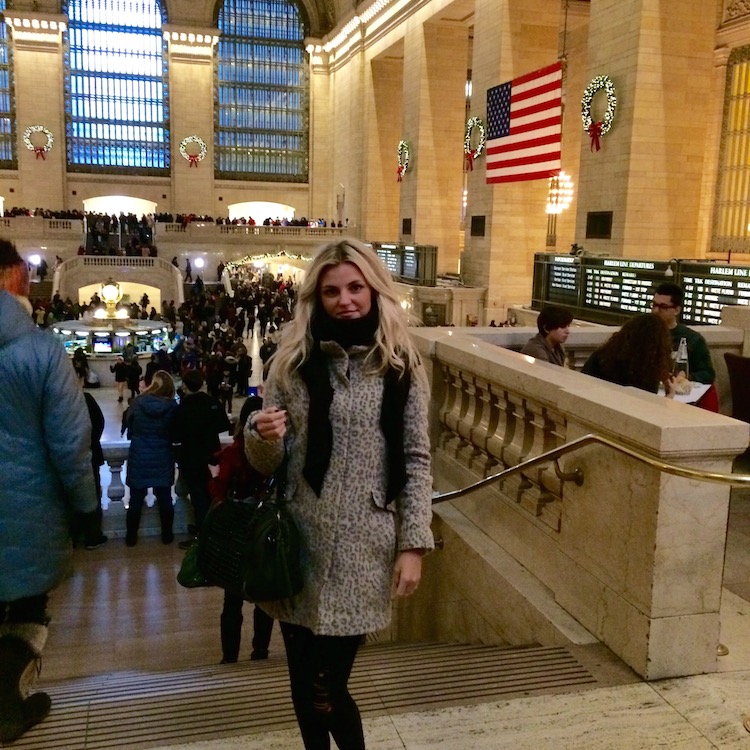 Grand Central Station NYC
Christmas in New York
Ook maakten we nog een huwelijksaanzoek mee!
Love window shopping in NYC