Jaaa, op deze heerlijk zaterdagmiddag is het weer tijd voor een nieuwe photo-diary. Ik heb afgelopen week weer een hele hoop leuke dingen meegemaakt. Zo was ik aanwezig bij de fashiondays @zapato! Stond er een TE GEKKE winactie online én ging ik samen met mijn lieve vriendin shoppen voor haar trouwjurk. Ook stonden er een heeeele hoop leuke nieuwe posts online op Style My Day. Dus scroll snel verder en kijk of je niks hebt gemist van afgelopen week. Fijn weekend! XL
It's all about shoes today! Fashion Days Zapato! # LOVEly pancake breakfast! # I'm ready for Day 3! Styling advice at 10 years Zapato shoes in Lichtaart Belgium! # Very happy with my new limited dark-green Python IPhone case from Cases We Love
New outfit-post on the blog wearing my New gold leather Enes Antwerpen pants! Check stylemyday.nl # 16 april vlieg ik met de Dreamliner van Arke naar Praag voor een pers-trip en jij en je bestie mogen misschien ook mee! Wil jij weten of je gewonnen hebt? Klik dan hier! # It's a Choo kind of day! I'm wearing my New Jimmy Choo's but I'm not sure of the color of my nails today! Love them all! What do you think? # So cool that I received this collectors item! 100 years Coca Cola and they celebrate this anniversary by sending me number 12 of the 100 limited edition contour bottles!! Thanks cocacola_nl for this special gift!
The postman made my Day! 2 big boxes from my favorite webshop in designerbags & accessories Monnier Freres Paris! Curious what's inside? Haha! I already know!! :)) # Nom Nom.. Tuna Tartar with truffle mayo and rucola! # Spotted on the street! Me with my great big stylist bag from All-Time Favorites and @maisonvalentino flats from @farfetch now on the blog Stylemyday.nl # Goodmorning! Today I get my breakfast inspiration from my friend Maud from Foodies In Heels! She's the best cook, knows a lot about healthy and good food ( and I LOVE good food) and she is a unconditional friend! That's why she is this weeks IT-GIRL! Check Stylemyday.nl 
Beautiful rings from Ana Dyla # Prepping for my mum's 70th birthday diner wearing my new love # CONGRATS!! JIJ gaat met je vriendin en Arke en moi 16 april naar Praag!! Benieuwd of jij mee op persreis mag? Check stylemyday.nl # Say yess to the dress part II! On our way to Utrecht with my girl @maudraaymakers to shop her weddingdress!
Now online! My favorite hotspots in South-Africa! A few years ago I travelled 3 weeks in South-Africa and discovered a lot of treasures! Check StylemyDay.nl # Now online! I found a beautiful hotspot in Amsterdam! Gillian Originals, a petite & beautiful jewelry-shop from jewel designer @gilianoriginals! Love her style! Read all about it on the blog www.stylemyday.nl! # Now online on the blog: style-advice at the fashiondays @ Zapato! # NOW online! 10 perfect summer bags selected by Lonneke! Tell me.. What's your favorite? Check www.stylemyday.nl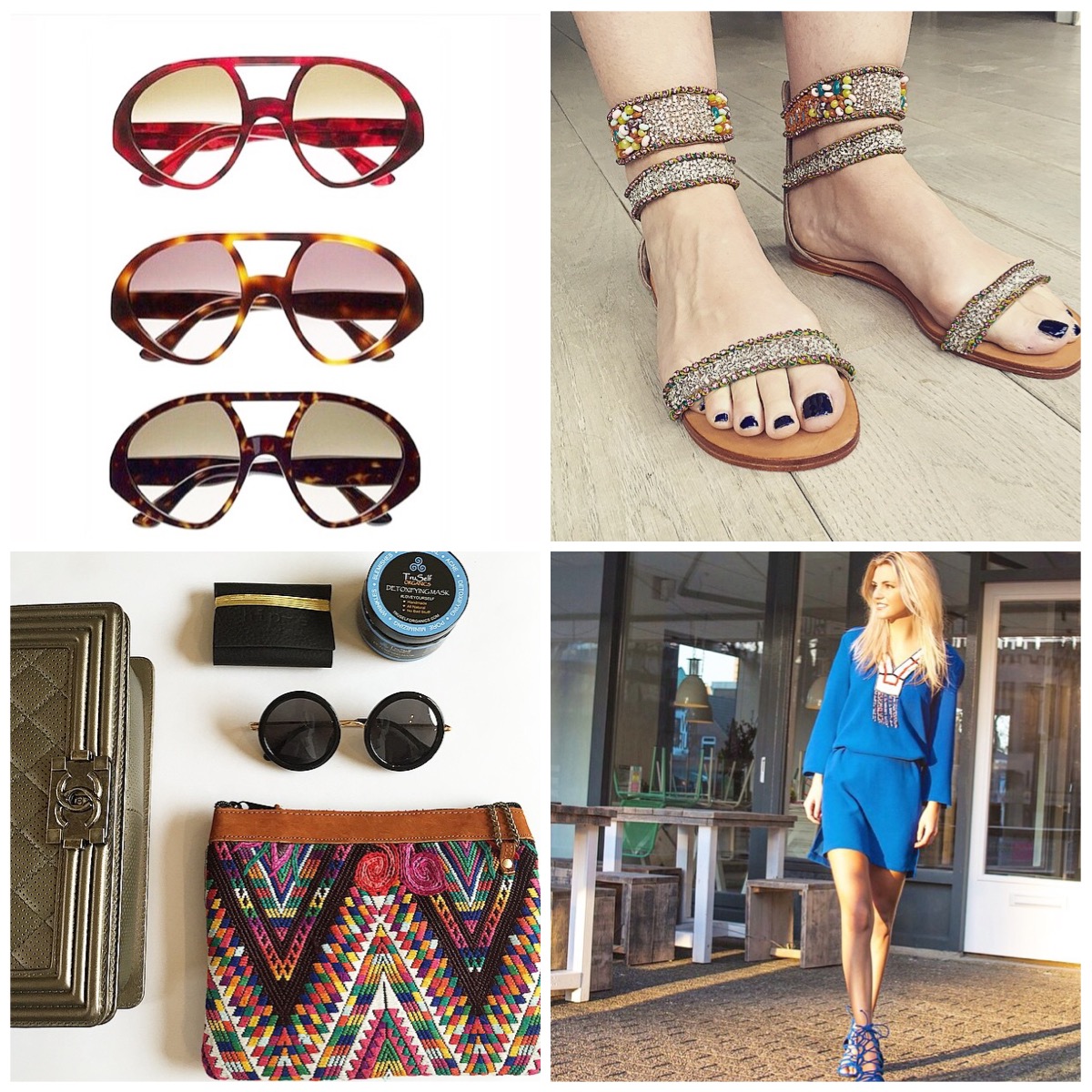 Let the summer begin with this amazing Valentino # Let the summer begin part II! Sandal-crush! Lovelove my new Ambre Babzoe handcrafted sandals. # Let the summer begin Part III with my new The Row sunglasses, Truself Organics detoxifying facial mask, Hip-e money clip, Lola Nomada Summerbag and Chanel Boy Bag! Let the summer begin part IV: new outfitpost from Style My Day's Roos NOW online! Check stylemyday.nl!