Hallo lieve volgers, het is weer weekend en dat betekent dat het tijd is voor een nieuwe My Week On Instagram! Ik heb afgelopen week weer een hele hoop leuke dingen meegemaakt. Zo presenteerde ik het Marilot Secret Fashion Event samen met lieve Pascalle Swinkels en Anouk Smulders, was ik aanwezig bij de Caption Polish Beau Monde lunch én was Style My Day  bij de lancering van de  Levi's 501CT jeans. Ook heb ik een TE GEKKE winactie online staan! Wil je daar meer over weten? Scroll dan snel naar beneden en dan zie je het vanzelf;) Fijn weekend allemaal! XL
My birthday boy!!!! 14 years today! Super proud of my handsome @tijsnooteboom! Let's celebrate today!! # It's all about Maje Paris leather & Spektre today! Many thanks Hylke Greidanus Photography for the great pic!# Birthday dinner with my 4 men # We are ready for the Marilot Secret Fashion Event edition IV !!
And all my friends are here!! # It's a wrap! We did it again! What a great day with so many fashionable people together! I enjoyed it so much! # Super proud of my Style My Day girls today!! @roosvanderaa @justinevanbauwel you girls rock!!!! Just love this new collection buffalo horn jewelry from Bellicia jewelry! Check Bellicia.com
New outfit post on the blog! Check www.stylemyday.nl  # Now BIG blog with loads of pictures about yesterday's Marilot Fashion Event!! Check Stylemyday.nl # On my way to Amsterdam for the CAPTION Beau Monde Lunch! Do you see my green bracelets? They're from KMO and when you buy one.. 10 euro will be donated to Make A Wish NL. Price E 39,95 Great charity which I definitely support!! #We are ready for the Caption Polish Beau Monde lunch!
Nail-polish party with @beaumonde_nl and @caption_nederland at @5&33! # So much fun with this beautiful girls # On my way home having a Highway Starbucks soya latte moment! Ok.. I confess … with a little bit of dark chocolate!  # Traffic jam. On my way home wearing my brand new SHE LOVES YOU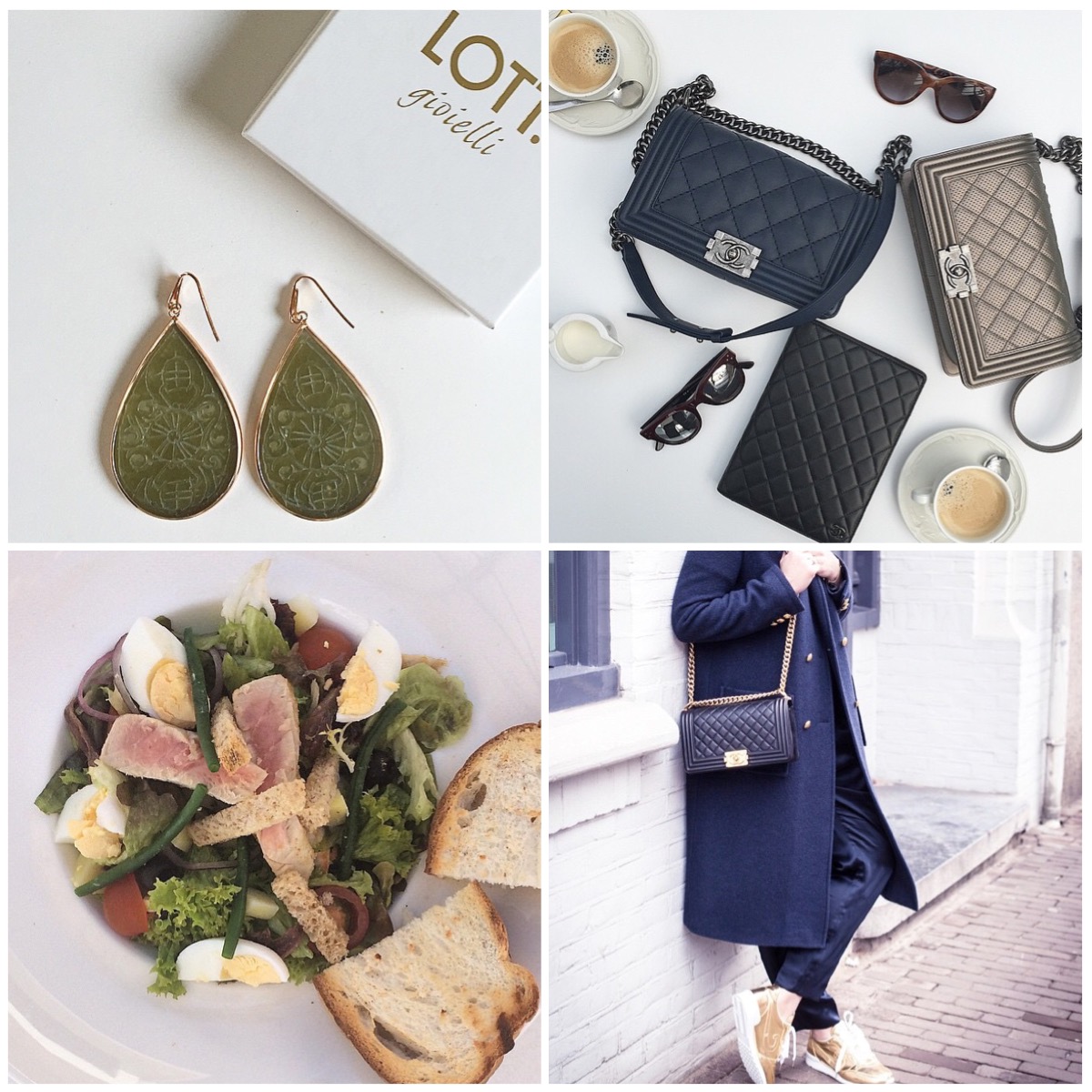 Super spoiled by LOTT Gioielli! Check this gorgeous earrings! Many Thanks!# Coffee and Boy Bag sister love at the meeting for an exclusive event at Alta Ripa in April with @labellov_luxury # Nom nom.. Fresh grilled tuna salad it is! # New outfit-post on the blog! Check stylemyday.nl 
Champagne & Levi's is the perfect combination! We are at the launch of the Levi's 501CT jeans #Give-Away !! Do you want to win a new pair of Levi's jeans? You only have to post a picture with your favorite jeans and tag @stylemyday and hashtag  #NJD2015Whoop! # OMG GIRLZZ! Wie wil er op 16 april met MIJ en ARKE in de nieuwe ARKE DREAMLINER op persreis naar PRAAG?? JIJ natuurlijk! En… Je mag ook nog je bestie meenemen! Wat to do? Laat hieronder een reactie achter en TAG @ diegene die je mee wilt nemen en op 26 maart kies ik een winnaar! PRAGUE it issss!!! Dit wil jij toch niet missen? # On my way to Zapato in Lichtaart to host the 2 Fashion Days! See you there? You're invited!