Yessss het is weer weekend en dus tijd voor een nieuwe 'My Week On Instagram'! Ook afgelopen week heb ik weer een hele hoop leuke dingen meegemaakt. Ik heb een eigen Style My Day shop geopend op www.designer-vintage.com. Hier verkoop ik mijn eigen designer items! Daarnaast heb ik  samen met mijn beste vriendin geshopt voor haar perfecte trouwjurk en hebben daarna lekker geluncht bij The Jane in Antwerpen. Ook ik vertelde wat mijn nieuwe wishlist-bag is! Benieuwd wat ik deze week nog meer allemaal heb meegemaakt? Kijk dan snel verder! 
Goodmorning! Best weekend breakfast in town. Simply oatmeal pancakes & Blueberries! Delicious start of the day!Heb jij je al geschreven voor de workshop? Ik ben super blij dat er zoveel animo is! De ochtend-sessies zitten bijna VOL! Dus ben er snel bij! Check www.stylemyday.nl # Lunch with my love at @graanmarkt13 in Antwerp. # The best company and the best food! Enjoying at @graanmarkt13 with my love! 
Lazy Saturday is not that bad! # Enjoy your sunday! # Working on a new outfit-post on the blog! # Ready for lunch wearing the PERFECT shapewear panty from Item M6! It shapes my legs and tummy perfectly! Intelligent legwear it is! Do you already know Item M6?

New outfit-post on the blog! Check stylemyday.nl # The perfect start and end of my day is this Swisscode Pure Hyaluron Serum. I use it under my day & night care and my face is very happy! # TB outfit! # Hello gorgeous summer-musthaves! Welcome to my Shoe-Family! Happy that you arrived!
Another TB outfit! # What's in my bag today? # Nom nom nom! LOVEly coffee and macarons! The best combi! # Oehhh… Fashion-question.. If you cold choose one of this Balmain blazers.. which one would it be?? And how would you wear it? I'm curious!
Ok.. For 2.5 years I had a great bag on my wishlist and sometimes …. dreams come true! Did you read all about it, today on @amayzine? Now I have a new wishlist-bag! This is just about dreaming… And it's now online! # Goodmorning my loves! t will be a busy day! What are your plans? # Today's working spot  # Tomorrow is THE day! A lot of my designer-bags-shoes-clothes will be online at Designer Vintage and something will be auctioned for charity! So watch www.designer-vintage.com and be the first one to buy …. 
What a special day! My best friend is getting married and today we are looking for the right dresssss!! # Cheers!! What do you think? Did we succeed? 🙂 lunch at The Jane Antwerpen!! # Magic at The Jane Antwerpen with @maudraaymakers # Dessert masterpiece!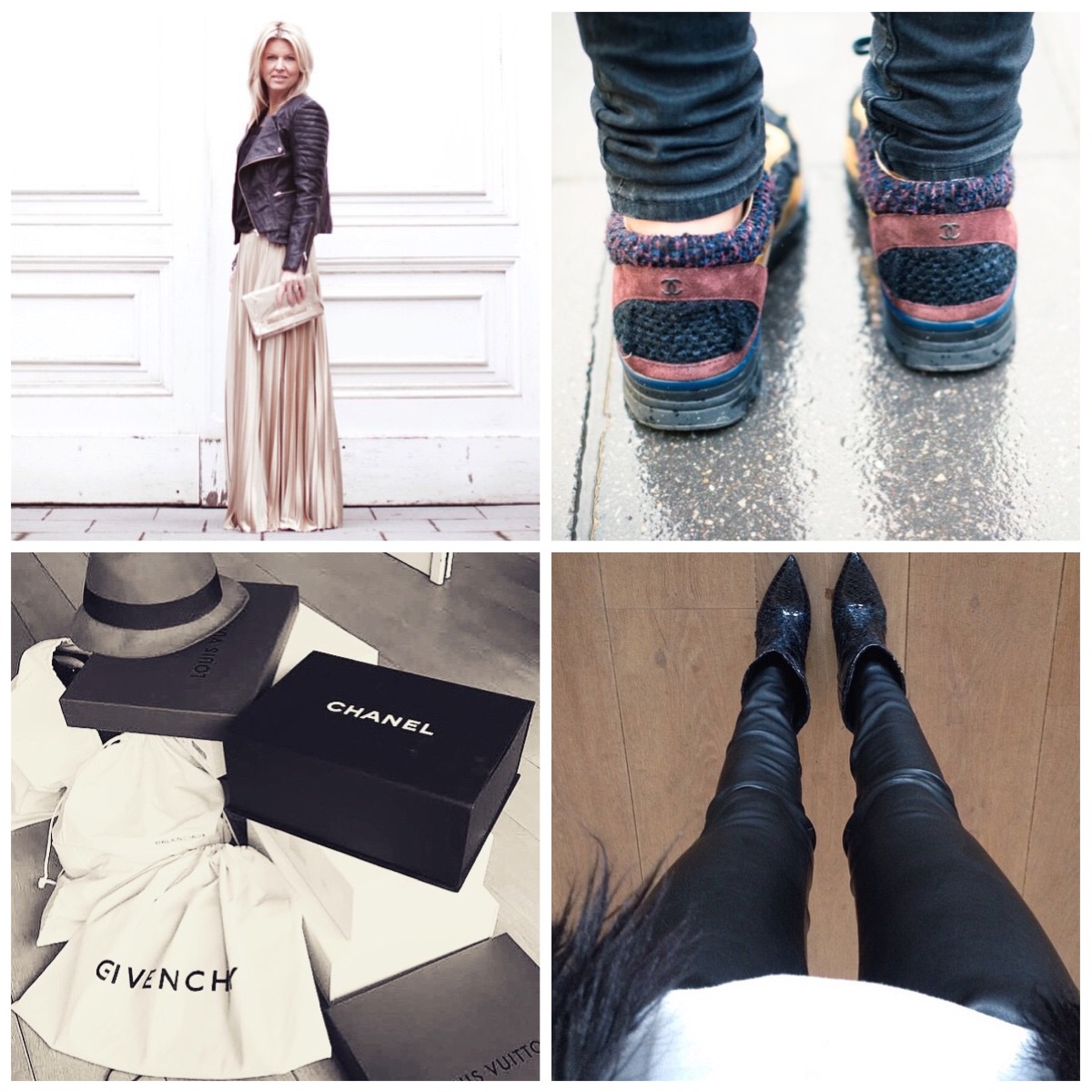 Yessss! My Style My Day shop at Designer Vintage is NOW open! I'm selling a lot of my designer-pieces! # And what about my Chanel sneakers? Now for sale at www.designer-vintage.com # And there is much more for sale at Designer Vintage!  # There's a new photo-diary from guest-editor @roosvanderaa online! What she's wearing here an lots of other pics you can read on the blog Stylemyday.nl
We love every shade of @balmainparis at Paris Fashion Week! FW15 It doesn't get any hotter than this! #  Dealing with nature and feminity in a different way said designer Raf Simons about his FW15 collection for @dior # Stunning @balenciaga at Paris Fashion Week # Weekend! Do I really get out of this comfort zone? Yess I do! It's a busy weekend with styling-workshops and lots of parties!