Yessssss het is eindelijk weer weekend dus tijd voor een nieuwe My Week On Instagram! Afgelopen week heb ik weer een hele hoop dingen meegemaakt! Zo was ik samen met Fred van Leer aanwezig bij de grand opening van een nieuwe Shoeby store in Den Haag, zette ik maar liefst 3 nieuwe outfitposts online, bezocht ik de Asos collectie presentatie in Amsterdam én had ik een heerlijke girls night out met mijn lieve vriendinnen bij Gooische vrouwen the movie! Bekijk hieronder mijn report van de afgelopen week en geniet allemaal van het heerlijke sinterklaasweekendje;)!  XL
Altijd gieren met @fredvanleer…! Vanavond bij de opening van de Shoeby store in Den Haag! # Ik was vrijdag samen met @fredvanleer en@tessvandaelen + andere pers & bloggers aanwezig op de pre-opening van de eerste Flagshipstore van@shoebyfashion in Den Haag! Geloof me : I was impressed!! Kijk mee naar heel veel foto's en shop mijn look! www.stylemyday.nl # Working on a new outfit-post.. Wishing you a good Sunday evening! # Hello Monday! Hello December!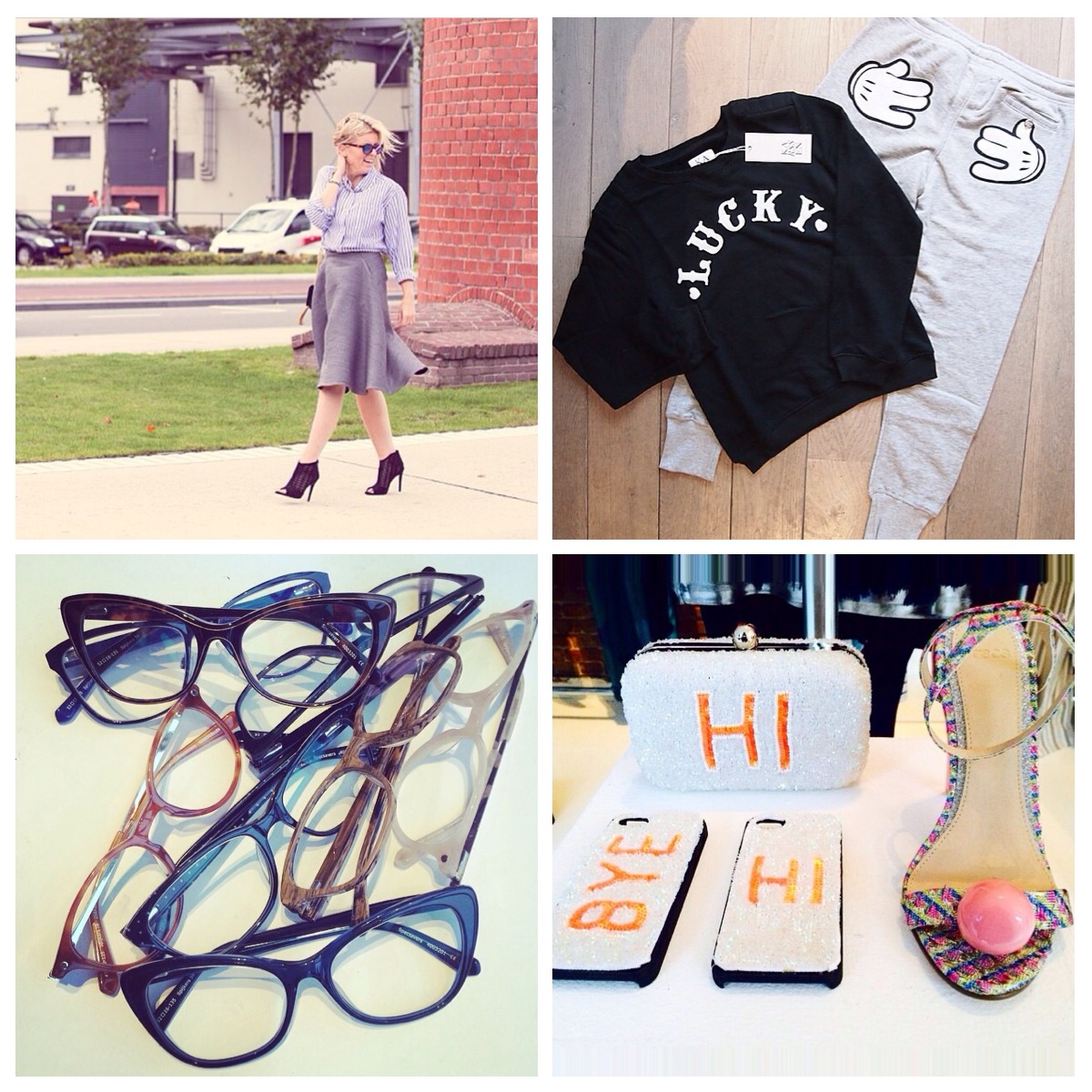 Hello you! Hello Monday! A new outfit-post with stylingtip is online now on the blog! Soooo lucky that I got my hands on my butt.. Uuhhm on this fantastic Zoe Karssen pants & sweater! # Deze brillen van @spijkersenspijkers heb ik vorige week elke dag 1tje gedragen! Heb je de foto's al gezien? Check Style My Day! # Wishtlist! We are at the Asos #SS15 collection presentation in Amsterdam 
# New outfit post online wearing great #fauxfur and #armyboots #TOVessentials #denham #zara #rubyanded and more! #  Dutch pride @romeestrijd at the @victoriassecret show! Dear Doutzen.. you really have competition! # New outfitpost on my blog! # Armcandy time! Thanks Bazou for the cutest 
To beautiful to unpack! Thanks @djidjiitalia for the fab. outside, so curious what's inside!!!! ❤️ # Be yourself and reach your goals!  # Live your dreams, if you'll wait, nothing will happen!  #Guilty pleasure at @unlimitedpr Beauty Date! 
We have a #beautydate at @unlimitedpr! # Gooische vrouwen II with my girls! # How cute is this chocolate handbag!! # The Maison Michel hats are tooo beautiful & chique!