Jaaaa het is weer weekend en dus tijd voor een nieuwe My Week On Instagram! Afgelopen week had ik een suuuuuper leuke en drukke week! Ik  ging 24 uur naar Londen voor een presstrip van River Island samen Liesbeth van Amayzine en Jamie Li. We mochten de nieuwste River Island Spring/Summer '15 collectie gaan bekijken en geloof mij… er zitten een aantal heeele coole items bij. Over deze TE inspirerende en gezellige presstrip maakte ik 3 reports! Lees ze hier: report 1, report 2 en report 3. Op Style My Day stonden 2 nieuwe looks online, deed ik mee aan een super leuke uitdaging van Spijkers & Spijkers voor Specsavers én was Style My Day's Roos aanwezig bij The Gift Suite in The Grand Amsterdam en bezocht zij het Tiffany & Co Thanksgiving event. Als klapper op de vuurpijl heb ik gisteren ook nog samen met Fred van Leer een super mooie Shoeby winkel geopend! Het was een megaaaa drukke maar TE leuke week zoals jullie hierboven al wel kunnen lezen. Bekijk het foto-report hier:
Congrats with your 1th anniversary By Lou Lou Jewelry! Thanks for this cute and beautiful gift!  # Diner with my ❤️  # New outfitpost online wearing my favorite@marykatrantzou! Check www.stylemyday.nl  # Don't know which one to choose! Love all the #naturaltemptation tea's! 
Trend-Report online!! I love leopard-prints and that's why this sunday-evening we made a leopard-print-trend-report for you for some endoftheweekend inspiration!! Check www.stylemyday.nl # I love Challenges so I accepted this one! Read all about it and let me know which one you prefer!! Check www.stylemyday.nl # Getting ready for my press trip! London is calling!  # Working on a new outfit-post!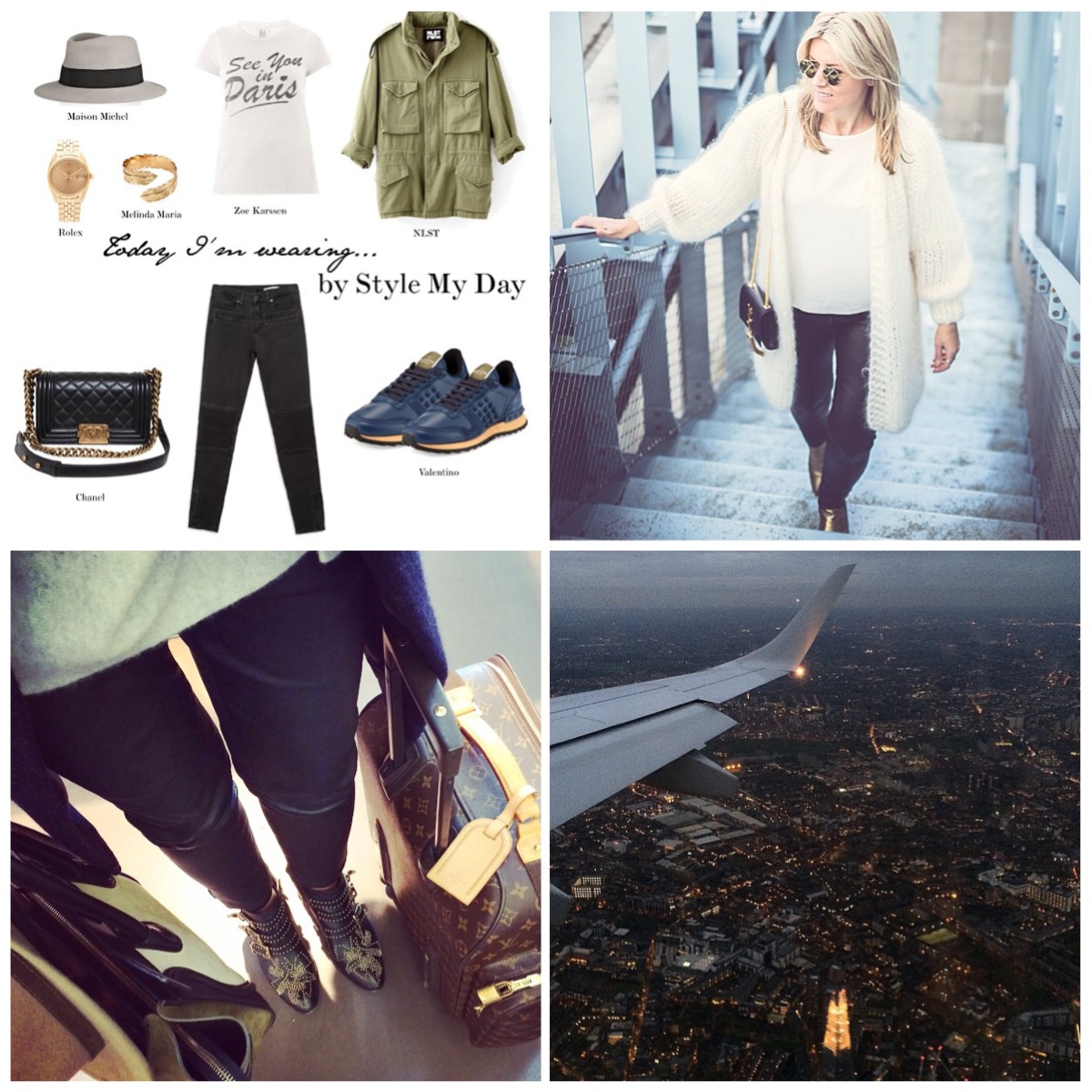 Today I'm wearing… Check and shop this look at www.stylemyday.nl  # New outfitpost online on www.stylemyday.nl.  This is a typical Lonneke Look! Love all about it! # It's London baby and I'm ready! # Hello London!
Having a great diner with the River Island @riverislandpr team and @oona_amsterdam@liesbethrasker from @amayzine and @mrsjamieli # Morning! I'm in London for a presstrip for River Island! You want to know about what I did yesterday? Check www.stylemyday.nl # Hello HQ @riverisland! Show me around! 🙂 # Time for some #riverisland Santa Latte:)
I just looooove the details of this #riverislandss15 collection jacket!! # Time for some shopping with the always stunning@liesbethrasker from @amayzine # Did you ever see such a cute #cupcakes? And they taste heavenly.. Believe me!!  # And.. Of course…River Island Shopping!!!
London and Christmas!! When I'm here I forget that we first have to celebrate Sinterklaas! It's such a great atmosphere!!  # You want a River Island new SS15 collection preview? I'll tell you all about it www.stylemyday.nl # Bye London! 24 hours London for River Island was BAM! Thanks @riverislandpr @riverisland@oona_amsterdam and my girls @mrsjamieli from@quartermagazine and @liesbethrasker from@Amayzine! You're the best! # by @oona_amsterdam "Having fun at the River Island pressday.
Vandaag zijn wij bij de Gift Suite #Xmasedition waar we verwend worden met lekkere hapjes van #marksandspencer # Knappe @stylemyday Roos van der Aa samen met knappe Xelly Cabau van Kasbergen @xellycvk bij giftsuite # Yess! editors blog online about my visit to the HQ from @riverisland in London with a lot of pictures!! Check www.stylemyday.nl  # Enjoying the #thanksgiving #cocktail at Tiffany & Co.  in Amsterdam. 
Editor's blog online about 24 hours London for River Island Part III! # And.. On my way to The Hague for the opening of the first Shoeby Flagship Store with @fredvanleer! And yesss, I'm wearing #shoeby!  # Time for some sushi!  # Cheers! With @tessvandaelen at the pre-opening from the #flagshipstore from @shoebyfashion in The Hague!