Het is weer tijd voor mijn weekelijkse photo-diary! Kijk je mee naar mijn leuke, drukke, gezellige week?
Na 3 weken heerlijk in Amerika te hebben gezeten moesten we helaas weer naar huis… Het was fantastisch en hebben er erg van genoten! Maar nu is het weer tijd om mijn Samsonite koffer uit te pakken, de was te doen, werken, opruimen, taxi rijden voor de kids,…Weer terug naar het standaard programma dus!!
Daarnaast heb ik ook een fotoshoot gehad voor mijn looks of the week, ging ik naar Amsterdam voor de Rally en nog veel meer.. Kijk je mee?

Bye Bye California, I'm gonna miss you, hope to be back soon! # Working in the air with a glass of bubbles in my hand is not bad at all!! # Doing crazy with my boys while we waiting for flight KL 0606 # Today I go black & white, wearing Enes, Saint Laurant, Zara, Cartier, Joseph!

Today I proudly present my new website!! # 384 emails to go & soooo much great upcoming projects! # Pointed loafers it is…! # Just LOVE my new pink snakeskin Iphone-case from Cases we love!

News, vandaag is bekend gemaakt wie er in de jury zitten van de Best Dressed Awards! # Shooting today! # Shooting day at Antwerpen! # Time for some Thai mjamm mjamm with my team for today!

Shooting today for Dante6! # Look 1 of my Tissot Styling Blog! # Shooting for Oilily and Enes! # Hello new Proenza Schouler moccasin friends!

Look 2 of my Tissot Styling blog! #This week is the famous Master Make-Up artist Amanda Rijff my favorite It-Girl! # Yahh! I'm getting ready for 2 days! # On my way to Amsterdam and I'm more than Pret-to-Rally!

Team orange is pret-to-rally! # What a smashing collection! # Jammer joh Team 4.7 en 8! # Pret-a-Rally mini bags!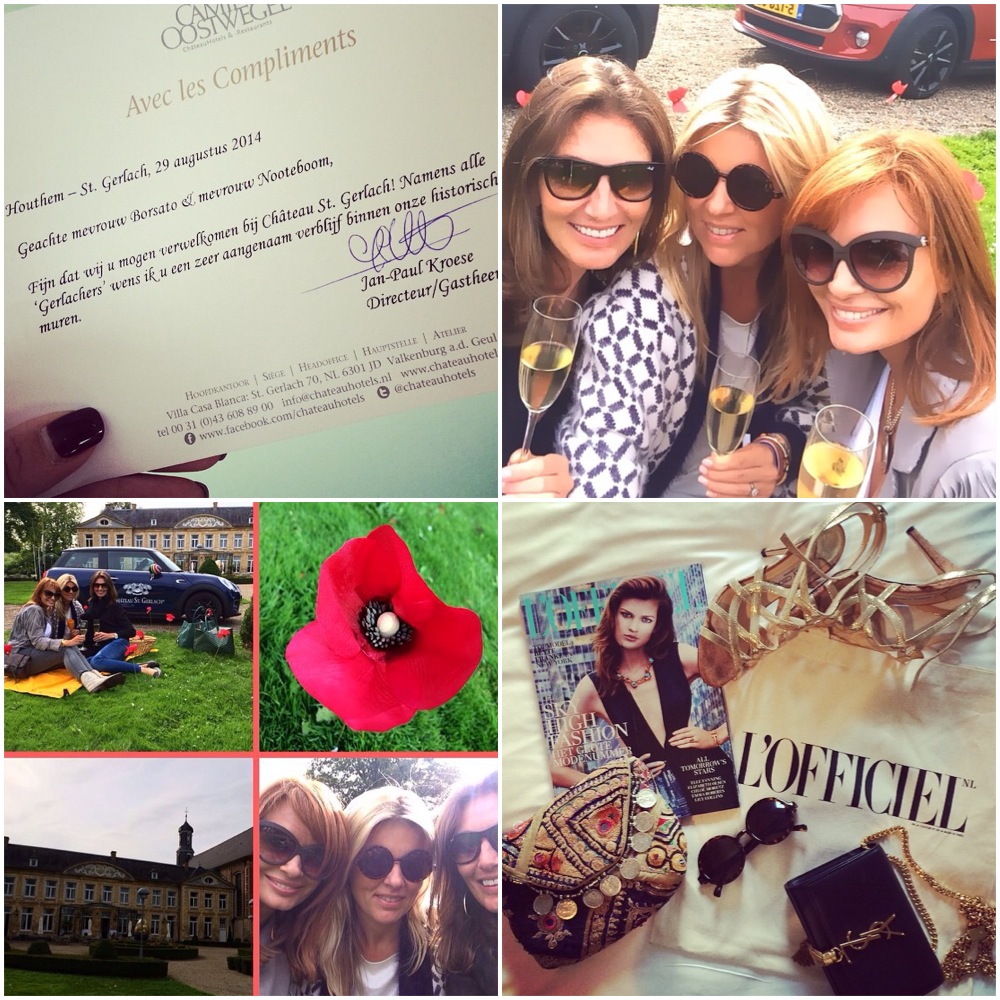 Checked in! # Het is afzien hier! # Zo'n rally is wel hard werken..!! # Time to relax..