Good morning dear followers, het is weer tijd voor een gloednieuwe My Week On Instagram! Afgelopen week stond er een TE GEKKE win-actie online, had ik een super gezellige fotoshoot in Den Bosch en mocht ik in de concept store van Shoeby Fashion Den Haag de winnares van onze TE leuke win-actie compleet in de watten leggen en styling advies geven! HOE leuk is dat? Wij hebben een TOP dag gehad! Benieuwd naar de foto's van afgelopen week? Scroll dan snel even verder. Fijn weekend allemaal! XL
Sprakeloos…. # Home is where the heart is…. # GiveAway! Ik mag 5x mijn prachtige shawl van Bianca van Leur weg geven t.w.v. €99,- !! Hoe jij kunt winnen? Volg Bianca van Leur Agenturen en laat een berichtje achter op mijn Instagram! # Surround yourself only with those who make you happy!
Crush!! Just in & Other Stories golden boots.. # Black & white # Shooooting today with @hylkegreidanusphotography # And shooting ….
See Miracles In Life Everyday S.M.I.L.E # Perfect lunch # New outfit-post on the blog! # Vandaag is het de dag! Ik ben in de concept store van Shoeby Fashion in Den Haag om winnares @franamsterdamen haar mama compleet aan te kleden en in de watten te leggen!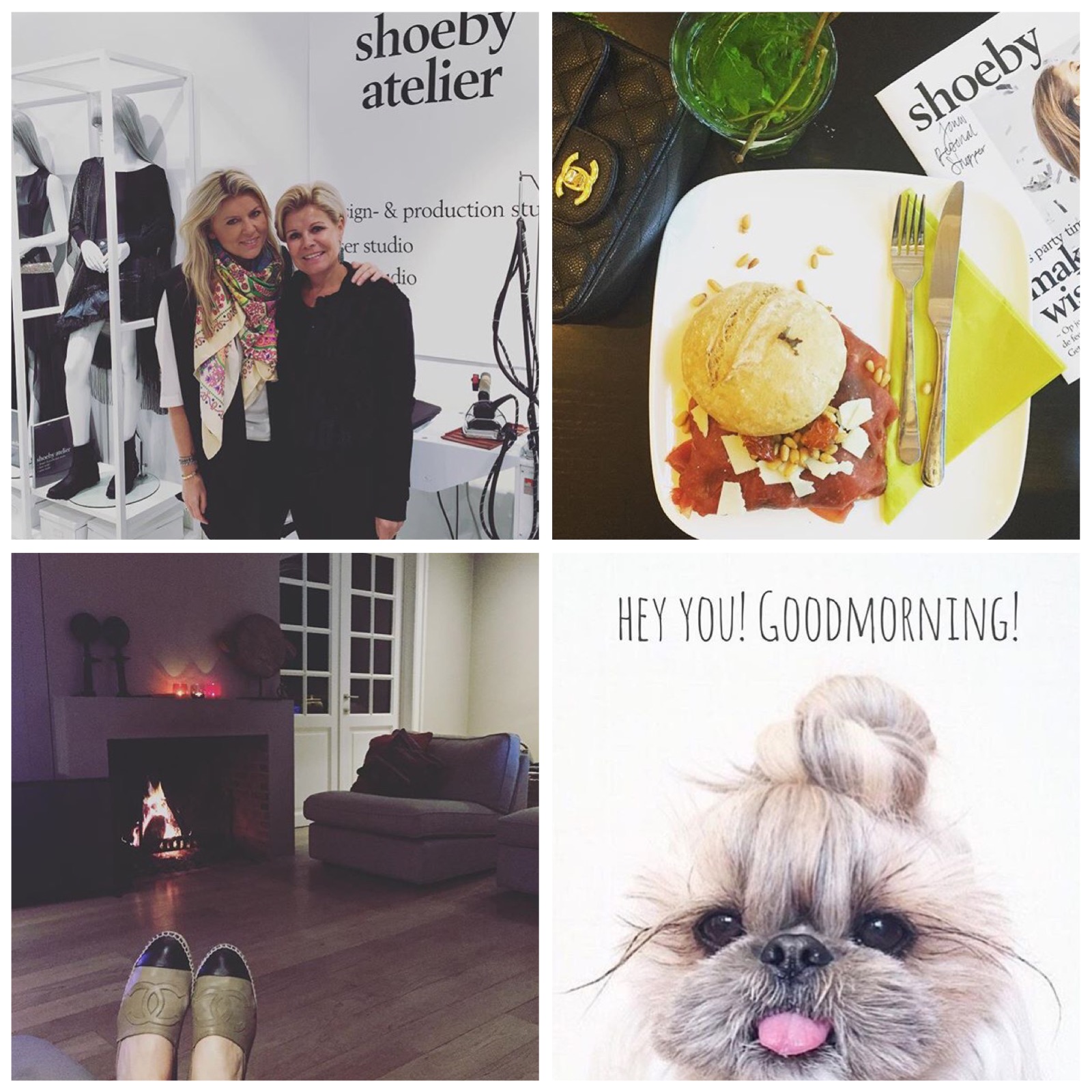 Met Mrs. Shoeby @miekevandeursen tijdens de styling dag bij Shoeby Fashion in Den Haag! # Weekend! # Current situation # Goodmorning