Good morning everyone! Mijn week was weer lekker druk maar wel met onwijs veel leuk dingen! Ik was samen met mijn man en lieve vrienden bij het Symphonica in Rosso concert van Marco Borsato, mocht de collectie van H&M x Balmain pre-shoppen in de nieuwe H&M flagship store in Den Haag en ik heb genoten van een heerlijk nachtje weg met mijn gezin in Amsterdam! Verder was Style My Day aanwezig bij Asos White diner, en de persdagen van een hele hoop leuke PR bureau's! Benieuwd naar de foto's? Scroll dan snel verder!
Enjoy your weekend! XL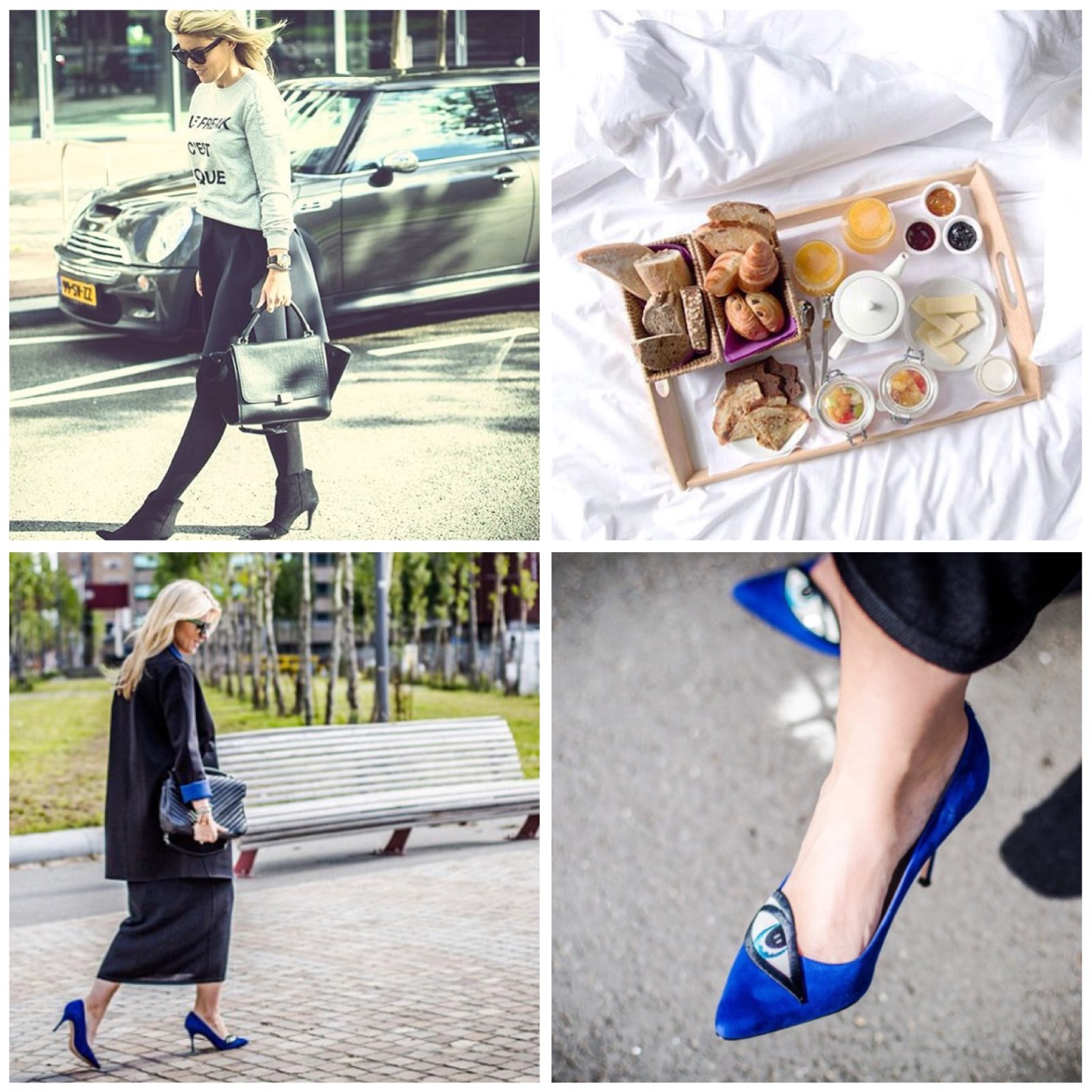 Snap # This kind of day… # New outfitpost on the blog # Did you see my outfitpost wearing this FAB @cosmoparis heels! 
Wat een kanjer @borsato !! Symphonica in Rosso! # Topper @borsato met mijn liefste @foodiesinheels! Zo genoten!! # Almost ready for the #balmainxhm party, pre-sale and diner! Soooooo exited!!!! # Wat een feest, wat een geweldige service en wat een voorrecht om als eerste de Balmain x H&M collectie te shoppen!
Oepsssss…. looks like it's our birthday!! Thanks H&M for the amazing evening! You made us very happy girls! # En terwijl ik nog steeds compleet hysterisch in Den Haag rond ren is onze Tamara in Amsterdam bij het Asos diner! Ook niet verkeerd he! # Vandaag staat er weer een nieuwe blog online van onze guest-editor en mijn lieve vriendin; psychologe @kelly_weekers! Vandaag verteld ze alles over de welbekende "winterdip" en hoe je je daar tegen kunt wapenen. Want die dip.. die willen we niet toch? # Ja ja ja ja ja!!!!! We hebben een winnaar!!!! Proficiat @franamsterdam! Wij gaan er een heerlijke dag van maken bij @shoebyfashion! Mail je even naar info@stylemyday.nl? Bedankt allemaal voor jullie enorme enthousiasme! 
Yah! New outfit-post on the blog # Yummie tijdens de persdag van @prbb020 vandaag! # Details details! Onderweg naar Amsterdam met mijn hele gezin omdat we gaan genieten bij @yays_amsterdam! # Breakfast is served in our beautifull YAYS Amsterdam apartment completely decorated by Jan de Bouvrie! Think we stay here!!:) 
Mijn alles! # Pressday # Pressdayssss # Great Prada new collection at the Luxottica pressday!