Ga jij toevallig net verhuizen of ben je gewoon op zoek naar een nieuw interieur? Dan hebben de beste tips voor jouw raambekleding! De juiste raambekleding zorgt voor veel sfeer in huis. Zeker als het goed bij de rest van je interieur past. Om je een beetje de goede richting op te helpen, hebben wij de mooiste raambekleding voor jou op een rijtje gezet! Scroll snel verder en raak geïnspireerd!
1. Gordijnen
Gordijnen zijn echte sfeermakers. Ze zorgen er namelijk voor dat je huis een stuk knusser lijkt. Vooral in grotere huizen kan dit fijn zijn, omdat de ruimte dan wat compacter en huiselijker aanvoelt. Kies bij je gordijnen voor dikkere stof in een lichte kleur. Dit zorgt ervoor dat ze het zonlicht wel goed tegen houden, maar dat je huis niet te donker wordt.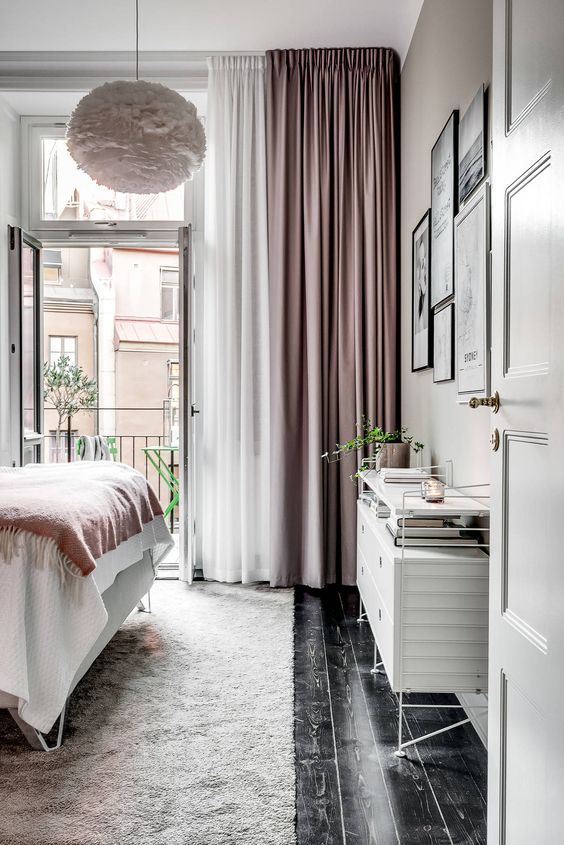 2. Rolgordijnen
Rolgordijnen zijn heel handig om te gebruiken als raambekleding. Ze passen in ieder interieur en hebben een subtiele kleur. Daarnaast zorgen ze ervoor dat je 's avonds niet in het zicht zit, maar dat er wel voldoende licht doorheen komt. Dit geeft een open gevoel aan je huis. Je kunt rolgordijnen ook goed combineren met gordijnen.
3. Jaloezieën
Jaloezieën zijn heel stijlvol. Door te kiezen voor een materiaal dat bij jouw huis past, zorg je ervoor dat ze een goede toevoeging zijn aan je interieur. Het geeft net dat beetje extra aan je ramen! Daarnaast zorgen jaloezieën ervoor dat je privé kunt leven, maar toch genoeg zonlicht binnen krijgt. Ben jij op zoek naar deze vorm van raambekleding? Je kunt houten jaloezieën kopen bij Topjaloezieen.nl.
4. Plissé gordijnen
Het leuke aan plissé gordijnen, is dat je zelf kunt kiezen hoe ze hangen. Wil je ze halverwege je raam hangen, om te voorkomen dat je vol in het zicht zit? Of wil je liever dat ze helemaal tot boven aan hangen, zodat je er onderdoor kunt kijken? Met plissé gordijnen kan dit allemaal! Kies voor een lichte kleur, zodat het gordijn lekker veel zon door laat. Zo oogt je huis lichter en ruimer!