Vandaag ga ik weer voor mijn favoriete Luipaardprint!
Of het nu om schoenen, een shawl of een tasje gaat, ik ben gek op accessoires met een dierenprint! Laatst zag ik deze leuke en uiterst comfortabele laarsjes bij Peter Hahn en kon het niet laten om ze aan te schaffen! En ik ben blij want ze lopen heerlijk en passen overal bij!
Zoals jullie weten kies ik altijd één keypiece in mijn outfit en hou ik de rest rustig met mooie basis items en dat doe ik dus vandaag ook weer! Ik draag mijn favoriete leren broekje wat ik combineer met een jasje in 'Chanel stijl' van Zara. Ik vind het top om het qua kleuren rustig te houden maar wel met verschillende stoffen te spelen. De combinatie van mijn aaibare booties, leer én de grofgeweven stof van het jasje vind ik super!
Booties: Pretty Ballerina's via Peter Hahn
Leren broek: Enes
blazer: Zara
T-shirt: Wilt
Zonnebril: Chloe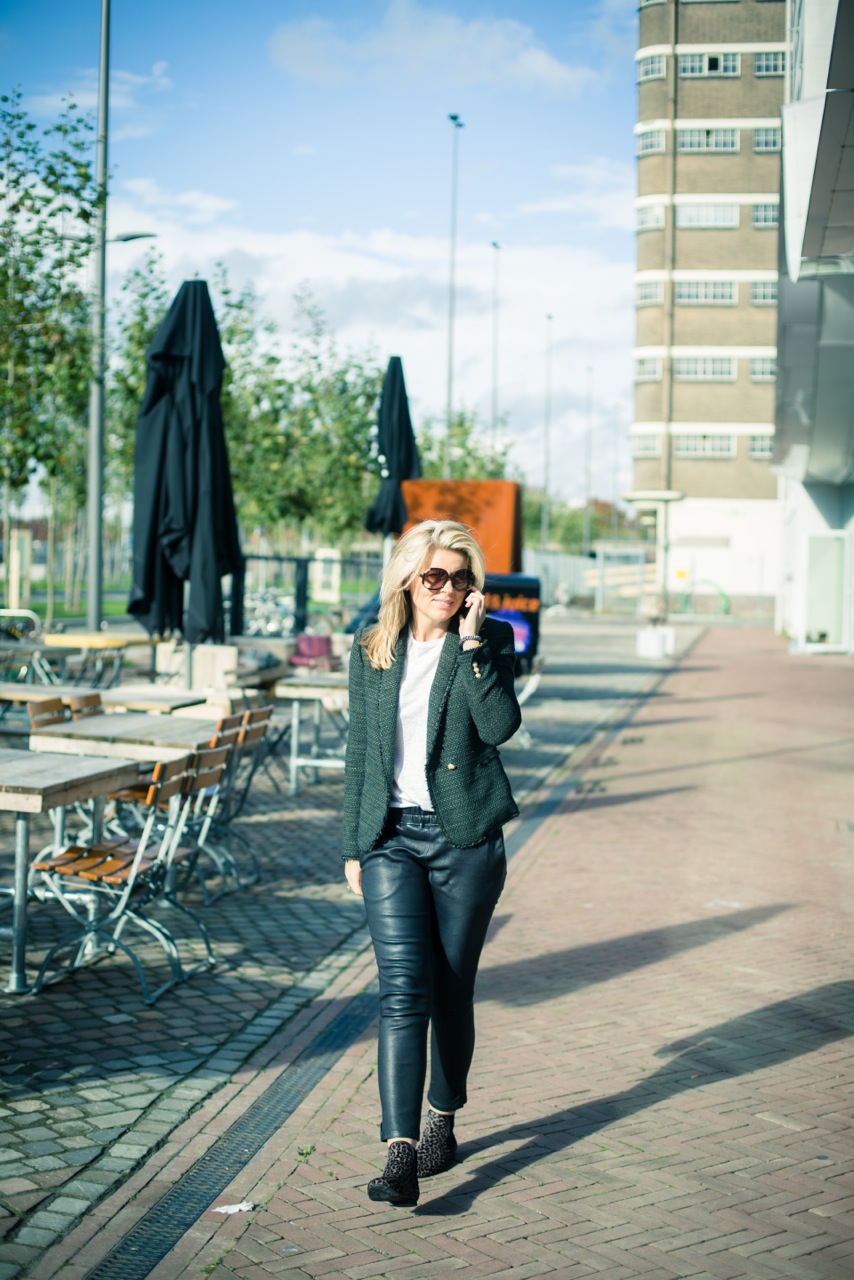 Fotografie: Alexia vd Meijden