Vandaag staat er weer een nieuwe outfit-post online!
Ik ben de laatste tijd wel echt van de rokken hè? Het valt mij zelfs op en krijg er ook wel veel (leuke) reacties op van lezers! Kijk, de rok is momenteel nogal een  hit, en ik ben zelf niet echt van de hele korte rokjes omdat ik vind dat mijn benen dat echt niet meer kunnen hebben, haha! Maar deze stylish lengte (of je nu kies voor een kokerrok of een wijder model zoals ik nu draag) vind ik he-le-maal leuk! En nu is het nog mooi weer dus mogen de benen  bloot maar ook met een hele dikke zwarte panty en pumps of korte laarsjes met hakken is zo'n rok geweldig leuk!
Draag hem ook eens met een grote riem in de taille en een overhemd-blouse! (uit de kast van je lief bijvoorbeeld) Rol wel de mouwen op voor een vrouwelijker silhouet!
Rok: H&M
Top: By Marlene Birger
Gouden heels: Lola Cruz
Mini tasje: Chanel via LabelLov
Sunnies: Spektre
Watch: TechnoMarine
Ringen: Pomellato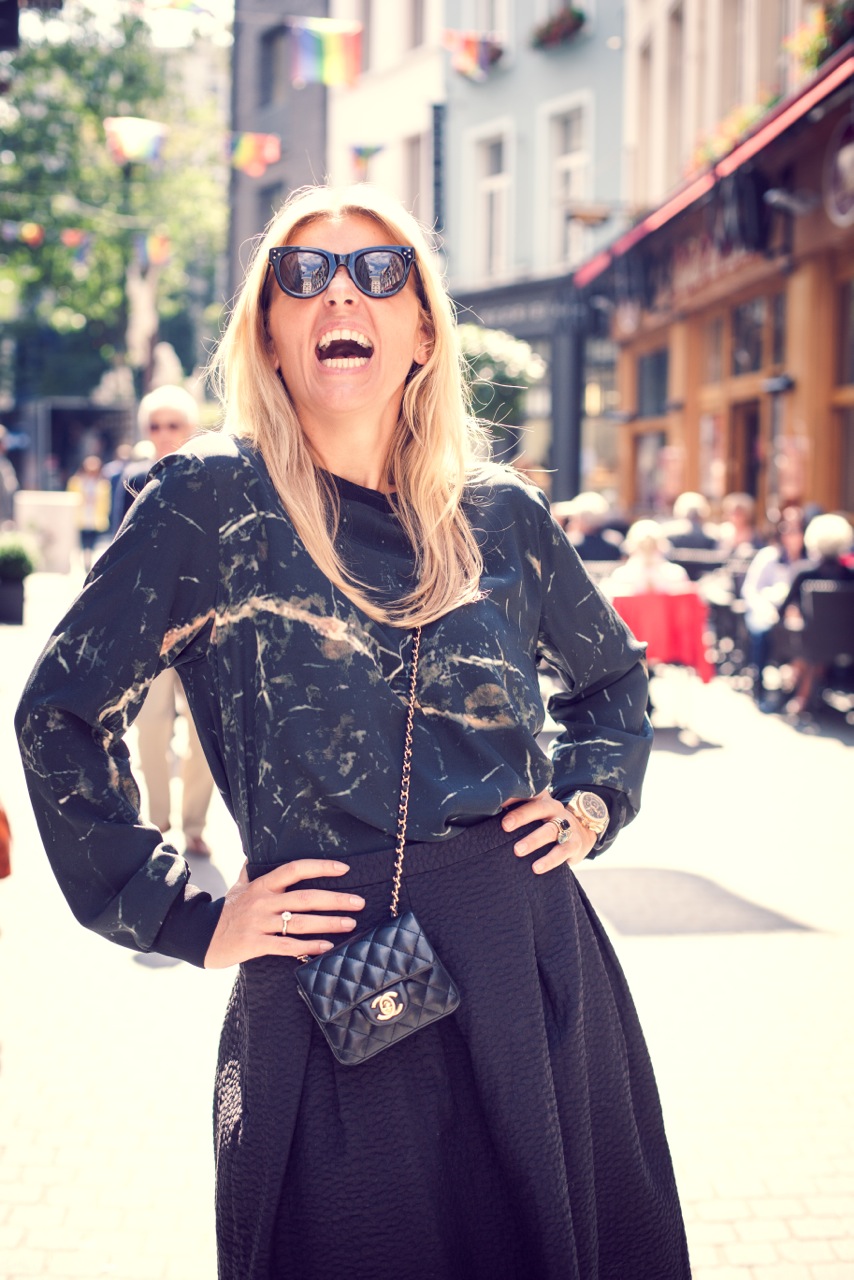 Pictures by Alexia vd Meijden