Beautiful sophisticated bags of Fabros… I love this collaboration….
Laatst ontdekte ik een nieuw prachtig Deens tassenmerk genaamd Fabros. Dit opkomende merk ontwerpt unieke, minimalistische tassen met een geweldig design. Alle tassen zijn van het prachtigste leer en handgemaakt. Voor mij HET perfecte kerstcadeau dus, nietwaar?
De bedenker en oprichtster van het merk, Jeanette Knudsen Fabros haalt al haar inspiratie uit Deens design en uit de Zuid-Amerikaanse cultuur. De tassen die ze ontwerpt zijn allemaal uniek. Jeanette wil dat iedere tas een eigen karakter EN échte waarde heeft.
Door het proces wat deze tassen ondergaan weet je zeker dat je een exclusief juweeltje aan je arm hebt hangen want alle tassen worden zorgvuldig met de hand gemaakt in Argentinië. Daar worden ze stuk voor stuk gefabriceerd van het mooiste plantaardig gelooide leder.Ik denk dat de combinatie van Deens design & Argentijnse vakmanschap de perfecte combinatie is voor een puur en eerlijk product dat een mensenleven zal meegaan!
I recently discovered a wonderful new Danish brand named Fabros. This upcoming brand designs gorgeous, minimalistic bags with a great design. All bags are made of the most beautiful leather and all made by hand. For me it's the perfect Christmas gift, don't you think?
The creator and founder of the brand, Jeanette Knudsen Fabros gets her inspiration from Danish design and the rich South American culture. The bags she designs are all unique. Jeanette wants every bag to have its own character and real value.
When you look at the production-process, you know for sure that you have an exclusive jewel hanging on your arm because all the bags are carefully hand made ​​in Argentina. Here they are one by one fabricated from the finest vegetable tanned leather. I think that the combination of Danish design & Argentinian craftsmanship is the perfect combination to make a pure and honest product that will last for a lifetime!
Hieronder laat ik je wat foto's zien hoe deze prachtige tassen worden gemaakt…
Let me show you some pictures to see how these beautiful bags are made …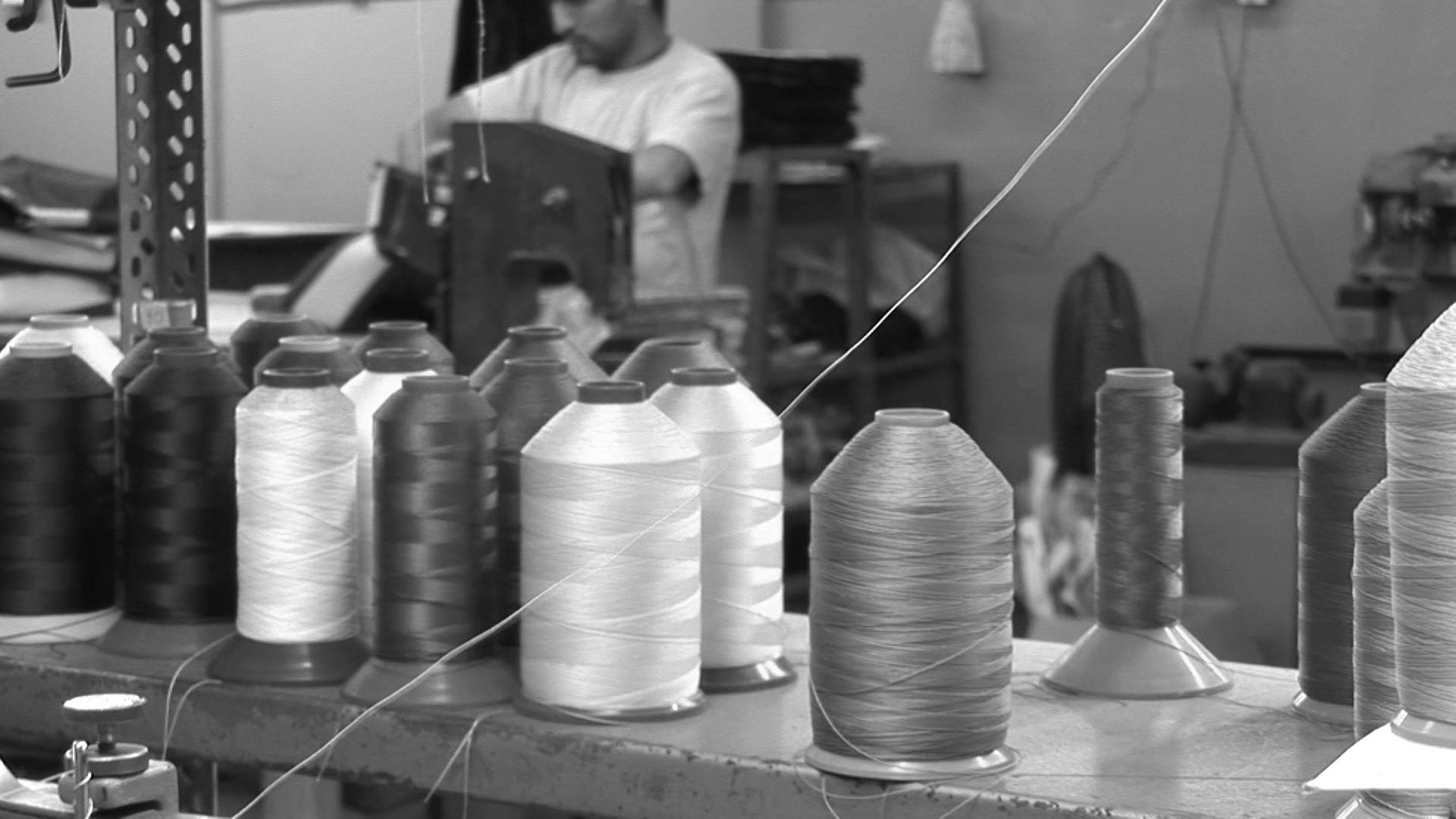 Kijk…. zoals jullie weten ben ik gek op items van prachtige kwaliteit. Wat ik ook altijd adviseer is: investeer geld in je basisitems want dat zie je er meteen aan af EN deze stuks gaan (door de mooie kwaliteit) heel lang mee! De echte  fashionable seizoens-items, kunt je erbij shoppen. De perfect mix dus waar ik gek op ben!
De Fabros tassen zijn hier een goed voorbeeld van! Zwart prachtig leer, verschillende mooie modellen en allemaal afgewerkt met mat goud beslag. Een combinatie waar ik ontzettend van houd! En weet je wat zo leuk is: je hebt keuze uit 6 totaal verschillende modellen:
Look…as you know, I love items of exquisite quality. What I always recommend is: invest money in your basic-items for the reason that you can see it at the quality and they stay for ever! The real fashionable season-items you can shop in the cheaper fashion-stores! That's the perfect mix for me!
The Fabros bags are a great example! Black, high quality leather, various beautiful designs and all finished with matte gold hardware. A combination which I very love! And do you know what's so great? You have the choice of six totally different models:
VILLAFLOR big shoulder bag
A perfect carry-on. Holds essentials plus room for magazines, work papers, lap-top, scarf and anything else you need.
SALOTTI tote bag
Carries essentials with space for laptop, magazines, even large enough to hold water bottle and back-up shoes.
LORENZINI Ipad case
Perfect for carrying an Ipad case – fits in easily without effort.
GRIERSON small shoulder bag
Designed to hold the basic essentials like a small wallet, phone, shades, and lip-gloss.
AIMÈ clutch
Perfect for after dark glam and special occasions. Holds the bare minimum – your phone, keys, lip gloss and a few credit cards.
RAWSON weekend bag
Designed to function as a travel companion, this bag is perfect for the weekend get away or carry-on!
Ik ben gek op alle modellen maar heb echt 2 absolute favorieten! Omdat ik altijd onderweg ben met mijn laptop heb ik gekozen voor de  SALOTTI tote bag! Het perfecte model wat ik bij al mijn outfits kan combineren maar waar ook mijn laptop (MET leopard print hoes) in kan! Deze hoes steekt er dan zo'n leuk stukje bovenuit! ILIKE!!
Verder is mijn keuze gevallen op de  RAWSON weekend bag! Een prachtige, stoere reistas waar ik en mijn lief samen mee kunnen doen! ( OEI.. dat wordt vechten denk ik)  We reizen vaak en of het nu met het vliegtuig is of een weekendje weg met de auto… naast mijn outfit vind ik het wel fijn om ook met een mooie reistas te verschijnen!
Als je dus nog op zoek naar een mooi kerstcadeau en je hebt geen idee dit jaar….? Of heb je zin om jezelf gewoon lekker te verwennen?   Fabros biedt aan de eerste twintig bestellers 10% korting en gratis verzending wereldwijd met de code FABROS1612
Om te bestellen, mail naar sales@fabros-cph.com!  Vergeet niet om deze code te gebruiken: FABROS1612 wanneer je vragen hebt over over de prachtige tassen of wilt bestellen via e-mail! (niet te vinden op hun site)
Ik zou zeggen…ga ervoor! Je zult niet teleurgesteld zijn!
I love all models but really have two absolute favorites! Because I'm always on the road with my laptop, I have chosen the SALOTTI tote bag! The perfect model to combine all my outfits with, and where I can easily put my laptop (WITH leopard print cover) in and you still can see a bit of the print! ILIKE!
Further, my choice fell on the RAWSON weekend bag! A beautiful, cool bag which I and my love can share! (OEI.. That will be a fight I think) We travel often and whether it is by plane or a weekend away by car….. next to my outfit, I think it's lovely to turn up with a nice bag! Style Your Day! 
If you are still looking for a Christmas gift and you have  no idea this year, Fabros will be definitely a good choice for you. Fabros offers to the twenty first readers ordering a 10 % discount and free shipping worldwide with the code FABROS1612
 To order, email the brand at sales@fabros-cph.com . Remember to use this code: FABROS1612 when you inquire about the bags via e-mail (to be found on their site)!  Let say: GO for it!!!!