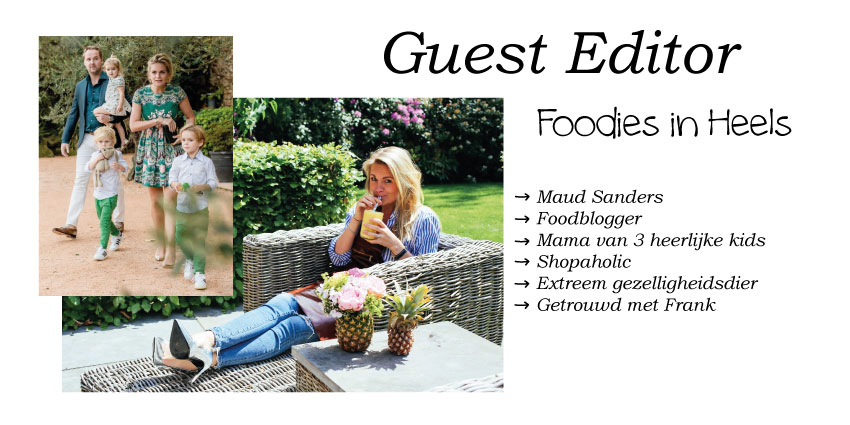 Het is bijna Pasen en dan kunnen we weer lekker ongegeneerd eten!
Naast natuurlijk de vrachtwagens vol met chocolade en de gekookte eieren wil je ook wat lekkers en misschien wel origineels voor je familie op de Paasbrunch tafel zetten. Vaak is het het halve werk als een gerecht er al indrukwekkend uitziet en ik vind dat van deze dus echt wel. Ik was onlangs bij de Ikea en hier kwam ik op het idee van deze giga, crackers vol met lekkers. Nu kun je natuurlijk ook de kleine crackers gebruiken, de onderstaande die ik bij de AH heb gekocht. Maar als je het een tripje naar de Ikea waard vind dan maak je wel echt indruk op je gasten. Natuurlijk kun je het beleggen met van alles. Kant-en-klare hummus en pesto van de traiteur is natuurlijk helemaal top. Ik heb hier wat suggesties voor je, maar leg er lekker op wat je zelf lekker vindt.
Maak je overigens niet druk dat ze niet te snijden zijn of brokkelen, met een scherp groot mes kun je mooi driehoeken snijden. Doe het wel ineens, ga niet lopen zagen.
Beleg 1: Jonge boerenkaas met radijsjes en augurkjes.
Beleg 2: Gerookte zalm met een gekookt eitje en snijbonen overdwars gesneden.
Beleg 3: Rilettes van makreel met verse doperwten.
Prak zo'n 300 gram gerookte makreel en een schep zure room samen met het sap van een halve citroen, peper en zout en fijngeneden dille. Als topping: kook verse doperwten heel kort tot ze net beetgaar zijn. GEEEEEN doperwten uit blik aub :-))
Beleg 4: Avoocado met wat vers citroen of limoensap met peper en zout
Beleg 5: Pesto van asperge.
Kook of stoom 2 grote groene asperges beetgaar en laat afkoelen.
Snij de uiteinden eraf en gooi weg. Doe de overige asperge in een keukenmachine.
Rooster een eetlepel zonnebloempitten in een pan zonder vetstof tot ze licht kleuren.
Voeg een handje platte peterselie en bieslook toe en een blokje parmezaanse kaas. Pureer alles tot een mooie massa en voeg nu naar smaak peper en zout toe. Misschien als je het lekker vindt ook wat citroensap. Als topping kun je hier wat granaatappel overheen doen. Lekker en mooi voor de kleur.