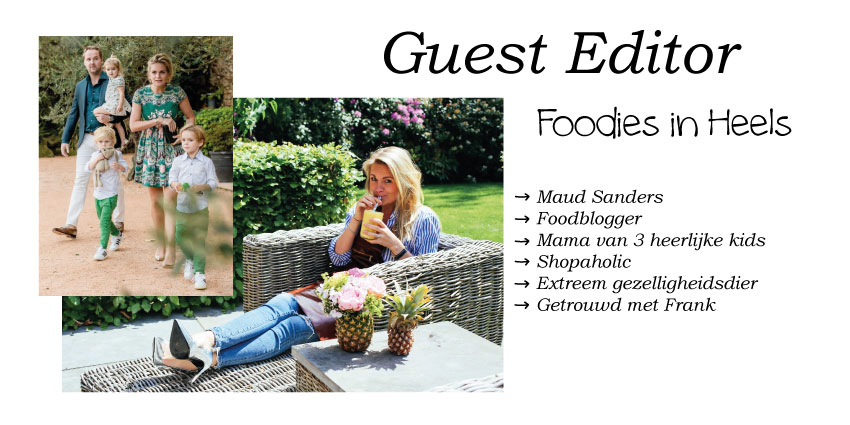 Natuurlijk moet er ook uitgebreid ontbeten worden tijdens de kerstdagen, net als uitgebreid dineren hoort dit er ook bij.
Vaak eten we na het ontbijt als lunch dan iets lichts en gezonds en kunnen we er weer tegenaan als het buiten begint te schemeren. Dat kerst om eten en drinken gaat bij ons is jullie nu wel duidelijk he? Wel hoort er na een lekker ontbijtje een stevige wandeling, dus ik hoop nog steeds op dat laagje sneeuw, wat de kerst helemaal perfect zal maken. Nu ben ik dus altijd druk bezig met het dekken van de dinertafel, maar hoe leuk is het om ook een mooi gedekte ontbijttafel te hebben die vraagt om lekker op je gemak de dag te starten.
Ik heb vandaag een ontbijttafel voor jullie met spulletjes van Pomax die ik haal bij De Keukentafel in Turnhout. Ik heb een klassiek damast tafelkleed neergelegd en vervolgens zachtroze, linnen place-mast van Pomax gebruikt. Het servies van Pomax vind ik dus echt geweldig en heb dit gemixt met de mooie olijfkleurige kopjes voor de cappuccino en schaaltjes voor vers fruit of havermout. Daarnaast een mooi stevig glas wat ik fijn vindt voor een smoothie of een vers sapje- denk ook even aan de vitaminetjes – en hoe leuk zijn de kerststerren en bomen als decoratie? Ik vind ze enig, de rose kleur past dan weer mooi bij de place-mats. Wat dennentakken en dennenappels ertussen en VOILA een echte kerstontbijttafel! Alle spulletjes zijn verkrijgbaar bij De keukentafel in Turnhout en natuurlijk in de rest van 2017 ook nog allemaal leuk te gebruiken. Ik zou alleen de kerststerren op zolder zetten voor kerst 2017 🙂
Wil jij trouwens nog wat extra kersttafel inspiratie check dan mijn blog foodiesinheels. En ik heb nu een heeeeerlijk recept voor zeebaars/ coquille tartaar met avocado op mijn blog.