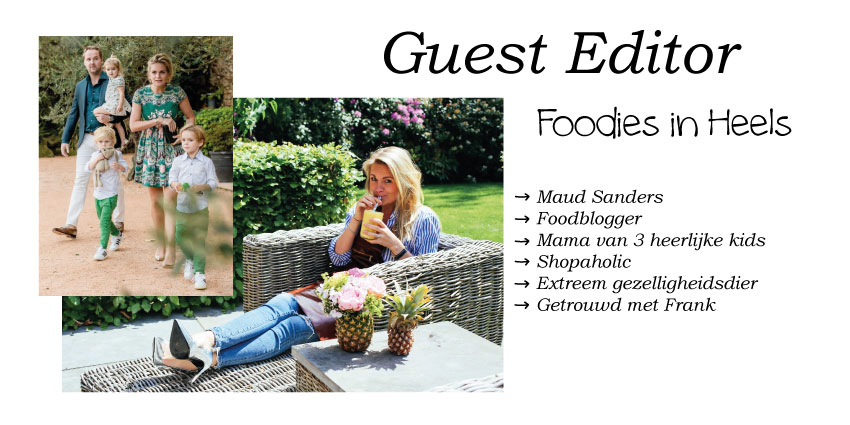 Morgen is het december en daarom is het nu tijd voor de eerste flinke dosis kerstinspiratie.
Een tafel mooi decoreren vind ik net zo belangrijk als het eten dat er uiteindelijk op komt. Ik ben met kerst meestal wel een puur uur bezig met de tafel. Heeeeerlijk!
Een aantal zaken die belangrijk zijn:
Strijk je tafelkleed. Ik leg het kleed op tafel en vervolgens stoom ik het nog een keer met mijn kledingsteamer. Dat zorgt ervoor dat je een biljartlaken krijgt, geloof me, dit is zo belangrijk voor de uitstraling van de tafel.
Heb je een tafellaken dat iets te kort is? Heb ik namelijk altijd met mijn hele lange tafel, geen probleem. Wat je doet is: je maakt een functie van dat stukje tafel. Ik heb er een stuk rood, papieren tafelkleed op gelegd en er de cadeautafel van gemaakt. Maar je kunt er ook de drank tafel van maken met een mooie ijsemmer, champagnekoeler en decanteerkan. Of het plekje waar je de kalkoen op fileert.
Shoptip: ga naar de Action, daar koop je echt prima stompkaarsen voor relatief weinig geld. De kaarsen brand je natuurlijk niet op op een avond dus je kunt ze erna hergebruiken.
Maak al je glaswerk en je bestek nog eens extra blinkend schoon. Er zijn hier speciale doeken voor te koop, de investering waard. Met wat stoom en zo'n doek krijg je je glazen oogverblindend schoon.
Check je kerstspulletjes uit je boom van vorig jaar, vaak gebruik ik ook kerstballen of slingers voor in de boom op mijn tafel.
Ik heb hieronder 2 witte tafelkleden gebruikt en rode brede linten gebruikt om de naden te verdoezelen, zo lijkt het een groot kleed.
Omdat ik zo gek ben op kaarsen en lichtjes heb ik hier lekker veel kaarsen neergezet en een snoer lichtjes die werkt op baterijen. Echt super leuk! Die van mij is van Pomax, maar die snoeren hebben ze ongetwijfeld ook bij kerstafdeling in de tuincentra.
Dit is een vrij klassieke tafel, maar ik hou er wel van tijdens de kerstdagen.