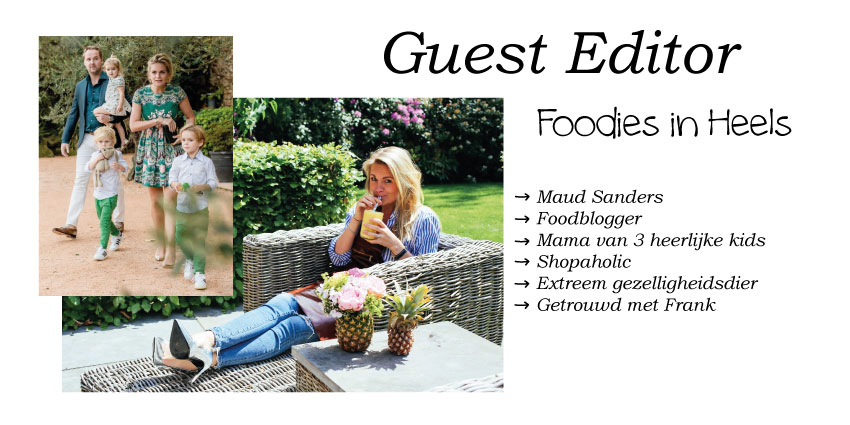 Ik krijg veel vragen van mensen wat ze in hemelsnaam als ontbijt kunnen eten wat aan de volgende criteria voldoet: Makkelijk, Snel, Gezond, Vullend en LEKKERRRRRR

Bakje 1: cacaopoeder – cacaonibs – frambozen – blauwe bessen
Bakje 2: cacaopoeder – cacaonibs – banaan – granaatappel
Hier een tip, die je waarschijnlijk gaat omarmen, namelijk: Overnight Oats. Oftewel havermoutvlokken die een nacht hebben geweekt in een bakje heerlijke yoghurt. Natuurlijk heb je heel veel varianten yoghurt. Doe jij mee met de Foodies In Shape challenge dan kies je voor magere yoghurt, soya yoghurt of – mijn persoonlijke favoriet – Skyr. Dit is een soort kaas uit zonder vetten en boordevol eiwitten. De structuur lijkt erg op die van Griekse yoghurt. Ben jij die Lucky Basterd die niet hoeft te letten op die akelige vetpercentages kies dan voor heerlijke volvette Griekse Yoghurt of volle yoghurt.
eventu
De avond voor je ontbijt maak je een bakje klaar met een deel yoghurt en een deel havermout. Omdat de structuur van elke yoghurtvariant anders is doe je dit een beetje op gevoel, het moet natuurlijk geen beton worden. En de structuur wordt nog vaster gedurende de nacht. Dus ongeveer 60-40 (yoghurt-havermout).
Voeg hier nog een lepeltje honing of agavesiroop bij, of als je helemaal op de gezonde tour wilt, maca. Hier krijg je ook nog eens een lekkere dosis energie van. Roer dit goed door en zet het afgedekt in de koelkast.
Nu kun je het gewoon lekker zo eten of kiezen voor een topping, hier een aantal topping keuzes:
Cacaopoeder, eventueel kokosbleosemsuiker of maca als je het zoeter wilt, roer dit door het mengsel heen en strooi er cacaonibs overheen. Ik zeg: TOP ontbijt! Geweldig voor de choco-addicts onder ons.
Kaneelpoeder en stukjes of geraspte appel die je er doorheen roert. Als je nog een crunch maakt van geroosterde quinoavlokken en zonnebloempitten. Als je dit eroverheen strooit heb je een soort van appeltaart ervaring! (Beiden even kort roosteren in een droge pan)
Vers fruit – aardbeien, bessen, banaan, sinaasappel, kiwi etc.
Superfoods – chiazaad, gojibessen, hennepzaad, moerbeien, bijenpollen.
Noten en zaden
Dat is nog eens een goed begin van je dagje niet?!
Volg me op www.foodiesinheels.nl en Instagram en Facebook voor nog meer recepten.
En wil jij in de maand juni wat extra kilo's kwijt, doe dan mee met onze Foodies In Shape challenge!