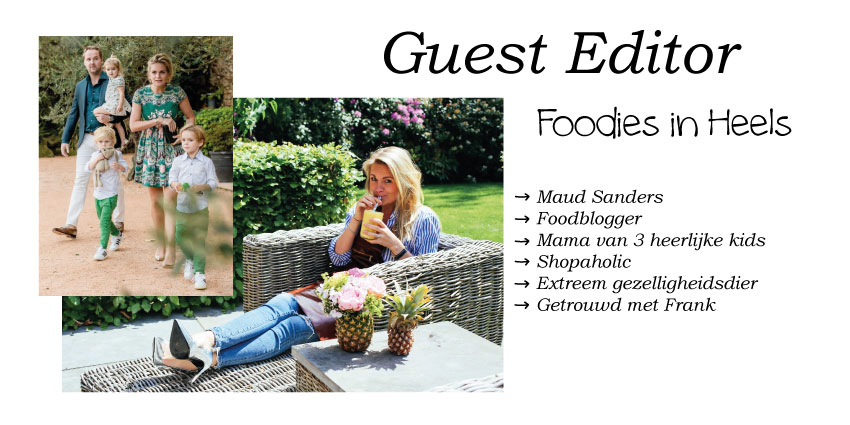 Wat vind jij nou het meest feestelijke eten ever?
Ik vind dat kaviaar! Dat heb ik dit jaar dus ook als hapje bedacht bij het aperitief. Op een klassiek Belgische manier geserveerd met zure room en een gekookte kriel, helemaal TOP! Vind je kaviaar te duur (wat ik kan begrijpen hoor) dan gebruik je bijvoorbeeld zalmeitjes. Ook heel feestelijk!
Wij gebruiken tijdens de kerst, omdat de kerst toch wel vraagt om een feestelijk hapje, THE REAL THING! Leuk, want deze kaviaar wordt gemaakt op 1 kilometer van mijn huis in Turnhout! Bij Royal Belgian Caviar.
Tijdens de kerst is het naast de rijke smaken – All about the presentation!! Dus haal je allermooiste glazen uit de kast voor het aperitief. Koop bij de bloemist mooie takken/ bloemen voor op tafel en decoreer ook de binnenkant van je glas. Ik heb voor een aperitief gekozen dat momenteel super hip is en wat de meeste mensen ook heel erg lekker vinden. Hier heb ik voor kerstkleuren gekozen en ook de smaken zijn kerst: rozemarijn en cranberries. Ik koop de cranberries diepgevroren. Snij ze doormidden en als je ze boven de G&T een beetje uitknijpt gaat hij mooi rood/ roze kleuren. De rozemarijn kneus ik altijd een beetje zodat de smaak extra goed uitkomt. Laat het drankje even staan en roer goed door zodat de smaken goed naar voren komen.
Dit gerechtje met kaviaar is super klassiek. Je kookt een krieltje (ik heb voor die lekkere, smaakvolle, kleine, rode gekozen) snijdt hem doormidden (klein kapje aan de onderkant eraf zodat hij rechtop blijft staan) en kook hem zo'n minuut of 7. Maak een creme fraiche sausje met vers gemalen peper, himalayazout en gehakte bieslook. Hol de aardappel een beetje uit doe hier wat van de creme fraiche in en daarna wat heerlijke kaviaar erop. Super klassiek en de zure smaken met de zoute van de de kaviaar zijn echt fantastisch lekker!
Lekker en feestelijk toch?!