Tassen…. we kunnen er nooit genoeg van hebben! Van grote tot kleine modellen en van chique naar stoer… bijna iedere vrouw heeft wel een zwak voor dit item. Een goede tas kan je outfit maken of breken. Het is een item waarin je moet investeren en jouw outfit helemaal mee kan opkrikken. Ga jij voor een basic look, maar combineer je dit met een super trendy tas? Dan zal het jouw outfit direct een boost geven. Eén van onze favo tassenwebshops is The Little Green Bag. Ze hebben een waanzinnig breed aanbod en hebben de leukste tassen in hun collectie. Ik heb dan ook een blog gemaakt met de leukste tassen van dit moment. Ben jij benieuwd naar dé tassen trends van zomer 2020? Scroll dan snel even verder.
1. Belt Bag
De belt bag is de áller grootste tassentrend van dit moment. Dit opvallende model was een tijdje geleden nog not-done maar inmiddels lopen alle fashionista's en grote modehuizen er mee weg. Draag de beltbag in plaats van op je heup, om je middel middel en je creëert direct een super fashionable look. Wij zijn helemaal weg van deze tas en vinden dit dus ook dé musthave voor 2020.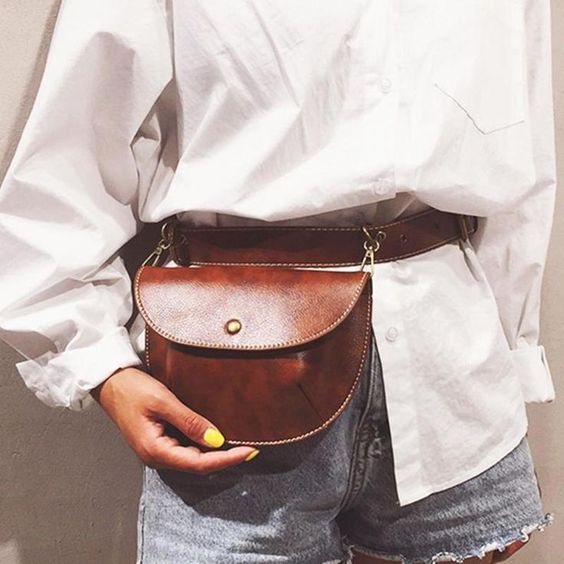 Met de klok mee: 1.Fabienne Chapot, 2. Inyati  3. Cowboysbag, 4. Myomy  5. Cowboysbag 6. Myomy
2. Straw bag
De straw bag is een echt klassieker in de zomer. Dit item is tijdloos, stijlvol en past bij iedere outfit. Onze favoriete zomerlook is een wit jurkje, een grote straw bag en lekkere slippertjes eronder. Heerlijk toch?! Zo komen wij de zomer wel door.
3. Shopper
Bij de shopper geldt op dit moment maar één ding; the bigger the better. Deze oversized tas zie je momenteel bij iedere fashionista en dús is het een trend die wij niet aan ons voorbij kunnen laten gaan. Handig is deze tas ook, want er past lekker veel in! Benieuwd naar onze favorieten? Scroll dan snel naar beneden.
Met de klok mee: 1. Ted Baker 2. Zusss 3. Ted Baker 4. Studio Noos  5. Fred de la Bretoniere 6. Zusss