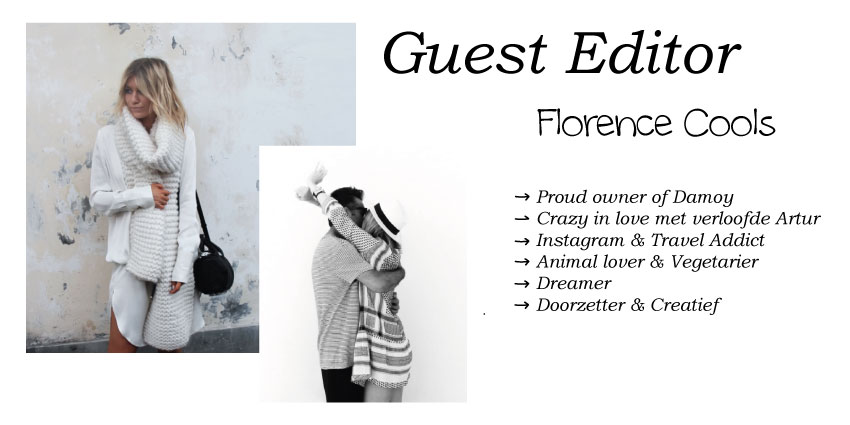 Hi iedereen,
Vandaag vertel ik jullie graag meer over mijn favoriete label Anine Bing. Dit rock-chic label by Scandinavian designer Anine is al eventjes op weg om HET nieuwste it-label te worden.
Easy-chic en effortless zijn de key words van dit te gekke merk. De collecties staan bekend om de super mooie snits en coole looks.
Anine Bing gaat telkens weer voor de model off-duty look met bv een ripped skinny jeans, oversized tee, lederen jasje en studded boots. Die look combineert ze met de juiste Bing accessoires (die ook to die for zijn!) en haar perfecte outfit is compleet.
Het leukste aan de collectie is dat er elke week weer een nieuwe look verschijnt en zo wordt het typische patroon van enkel 2 collecties per jaar mooi doorbroken. Believe me ladies, al snel zit je gekluisterd aan je pc te wachten op de nieuwe 'look of the week'.
Al dat moois kan je shoppen in de Anine Bing store Antwerp en op zeer kort termijn ook in Parijs en Brussel maar daar vertel ik jullie volgende keer meer over.
See you next week!
xx
Florence
Anine Bing Antwerp store, Drukkerijstraat 22, 2000 Antwerpen